Bathroom Renovations: The How, What, and Who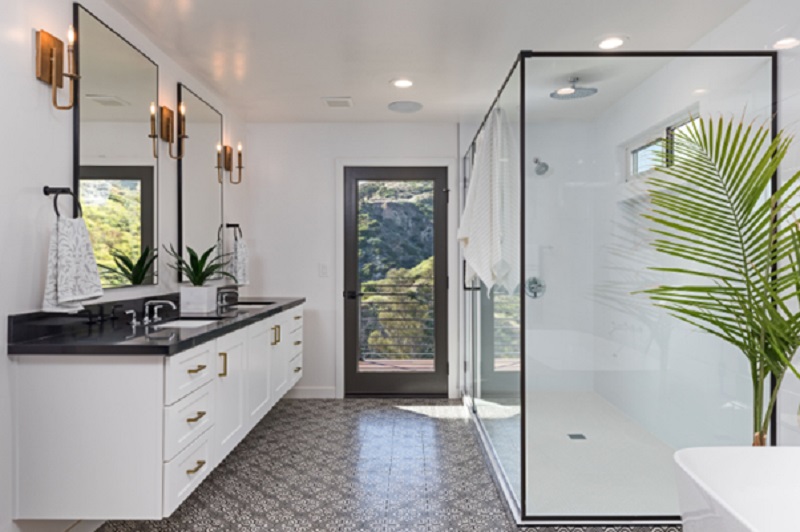 Sometimes, a new bathroom is all you need to truly feel at home in your house. After all, the bathroom is a space that is used regularly by all inhabitants in your home. It provides rejuvenation and refreshment at the end of a long day, and should offer tranquillity when you need it most.
That being said, bathroom renovations can be daunting, but with the right advice and resources behind you, it doesn't have to be. That's why we at Pete's Construction have compiled this helpful guide to help you get started on your bathroom renovation journey:
Start With A Plan 
It might sound obvious, but any successful project starts with a plan. Before you go out and buy materials or hire contractors, take the time to create a clear plan for what kind of bathroom renovation you want to achieve. Think about both the design elements that you like, such as modern fixtures, tiles, and fittings, and also any practical considerations like making sure you have enough storage space in your bathroom. With a concise plan, you'll be able to move forward with your bathroom renovations in confidence.
Choose Your Materials Carefully 
The materials you choose for your renovation can make a huge difference in how much value it adds to your home, as well as the quality and lifespan of your new bathroom. Look for modern, timeless material finishes that won't go out of fashion quickly so that you will enjoy it for longer. It's also important to consider the cost-benefit ratio when choosing materials. More expensive materials may increase the resale value of your home, but you don't want to overspend if you don't plan on selling any time soon. You can compromise with good quality materials that will last, without going over budget.
Consider Lighting
Lighting can transform a bathroom in an instant and make it feel brighter and more inviting. Natural light is ideal, so if possible, why not opt for large windows or skylights? Just make sure they're well-insulated to keep the room warm. If that isn't possible, then consider adding fixtures such as wall-mounted spotlights or decorative pendants to give your bathroom a modern, contemporary feel.
Don't Forget The Essentials 
When it comes to bathroom renovations, don't forget the essentials. These are things like plumbing and drainage systems, tiling, and ventilation. Making sure these elements are done well so that you don't have issues in future – this is how you'll know that your bathroom renovation was done professionally and to a high standard. The last thing you want to deal with is shoddy tiling jobs, or plumbing and draining systems that have constant issues like leaks and blockages. Your bathroom should be your sanctuary. That means it should be a stress-free zone!
Hire A Professional 
Finally, it can be tempting to try to tackle a bathroom renovation on your own, but if you want the best return on investment then it's worth hiring a professional who can manage the project from start to finish. A good contractor will have experience of bathroom renovations and be able to guide you through the process, ensuring that everything is done correctly and in a timely manner.
At Pete's Construction, we specialise in bathroom renovations of all shapes and sizes. We'll work with you to come up with a plan that meets your budget and design requirements, and help you get the most out of your bathroom renovation project.
Bathroom renovations can be a great way to give you the sense of having a new home, but they need to be done correctly. Take the time to plan and research materials carefully, and consider hiring a professional contractor – such as Pete's Construction – for advice and support. That way, you'll have peace of mind that your bathroom renovation is in good hands! If you're ready to take the plunge into bathroom renovations, consider giving us a call today, and we'll be happy to help.