Affordable Bathroom Design Concepts that will be noticed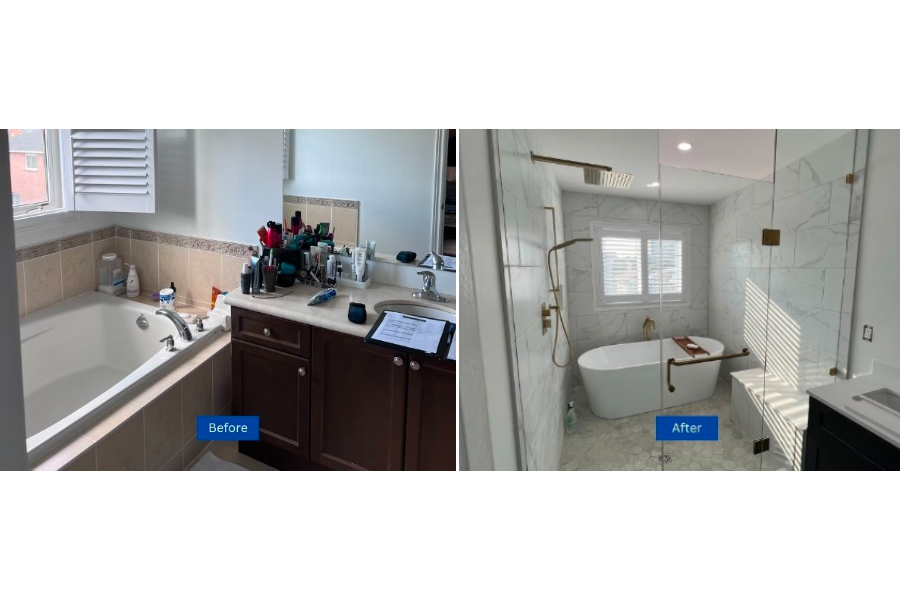 No matter if you're remodeling or decorating, Stunning Bathroom Remodel Ideas can help you design the bathroom of your dreams. Your bathroom may come to life with the help of easy-to-use but very effective techniques like adding color to a wall to make it pop, accessorizing to generate calm, or decorating with elegant furniture.
Avoid relocating old pipes
Your renovation costs may significantly increase if you run new pipes or relocate old ones. Keep bathrooms, kitchens, and showers as near to their original locations as you can. Sinks are often the cheapest items to relocate if you need to.
Use different colored tiles
An affordable tile wall or floor seems wealthy in two-tone complimentary or contrasting colors. Another option would be to use a tiled line that circles the space just below the ceiling for a stronger appearance. Even counter-height might be used to convert it into a casual wall to complement a straightforward pedestal sink.
Replacement vanity
One of the bathroom's key focus points is the cabinet, so updating an outdated model with a more contemporary one is a wonderful way to quickly improve the space's appearance. Your bathroom may also be revived by repainting an outdated vanity, adding new pulls, a gleaming new top, or new taps.
Make a statement with paint
Using paint is an inexpensive approach to enhance the appearance of the bathroom. Choose a striking shade; it has a greater effect when updating a small powder room. For full bathroom renovation ideas that are low-cost and high-impact, stripes also work here.
Create a shelf above the door for storage
The storage shelf over the restroom door is perfect for storing extra towels and toilet paper as well as for displaying objects like shell collections and photos. Utilizing this unused area contributes to clearing the clutter from the other areas of the bathroom.
Make art that is affordable and suitable for bathrooms
By printing your best photos in black and white, framing them, and hanging them in the bathroom, you can add your personal flair to the space. You can have personalized fashionable bathroom art with this inventive yet affordable idea.