3D Wallpapers For Walls—Pros And Cons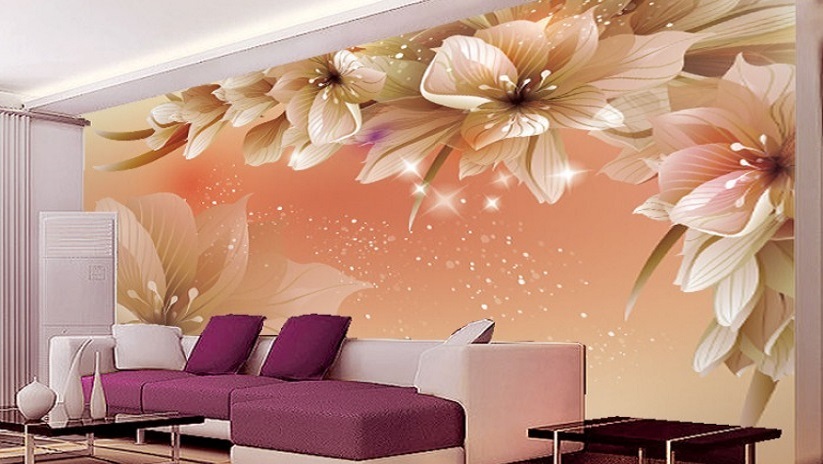 3D wallpapers for wall are the latest trend in home interiors. They instantly capture your attention and create a focal point in the room. These unique decorations are most suitable for the living room and bedroom and are easier to install. Imagine placing your bed against a wall that looks like a gateway or dense jungle in this modern era. It's not that hard to find 3D wallpaper to decorate your walls and space if you're seeking.
Before choosing 3D wallpapers for walls, let us know the detailed pros and cons of 3D décor;
Pros Of 3D wallpapers for walls
With 3D wallpapers, you can have a versatile way of matching any décor. So, if you want to incorporate this wow factor into your house, 3D wallpapers could be the best idea. There are a variety of wallpapers available in the market to choose from. Vinyl 3D wallpapers are good if having pets or kids in your home. To accent the walls, you can opt for bold color wallpapers. To evoke a classical, retro appeal, investing in a bold suede finish can be a good option.
One of the major advantages of having 3D wallpapers is they are easy to install. They just take a few minutes to install.
Cleaning 3D wallpapers are very easy. You can do so with a vacuum or wipes. Alternatively, purchase dough and simply roll it across the walls. All the dust will be removed by doing so.
3D wallpapers can serve you for more than 10 to 15 years. This is the main reason why many people prefer installing wallpapers for walls.
From creating a unique aesthetic appearance to a gorgeous appearance—3D wallpapers can create a stunning visual effect. Even more, they are more classy and attractive.
Have your walls defected? Then why don't you opt for 3D wallpapers? They can be an ideal solution to hide those defective walls.
Cons Of 3D wallpapers for walls
Can Overkill your Room's Appearance
Don't opt for cheap prints and textures available on today's market otherwise, you will lose their appearance. So, make sure to choose the right 3D wallpapers for walls as they may end up overkilling your room's look.
Unlike painting, the installation cost of 3D wallpapers is relatively high. Today's market is flooded with lots of design options. So, choose the one that meets your budget and requirements. However, keep in mind that cheaper quality wallpapers can sometimes end up becoming costlier in the future.
Installation of 3D wallpapers demands proper tools and the right expertise whether you are installing yourself or planning to hire professionals.  Many wallpapers release VOC compounds that can harm your health so, always choose environment-friendly wallpaper.
Designed For Specific Spaces
3D wallpapers are not suitable for moisture-prone and high-traffic areas as they can leave unattractive residue on the wall once peeled. Nonetheless, with so many advancements, 3D wallpapers for wet surfaces are now available in the market with higher moisture tolerance capabilities.